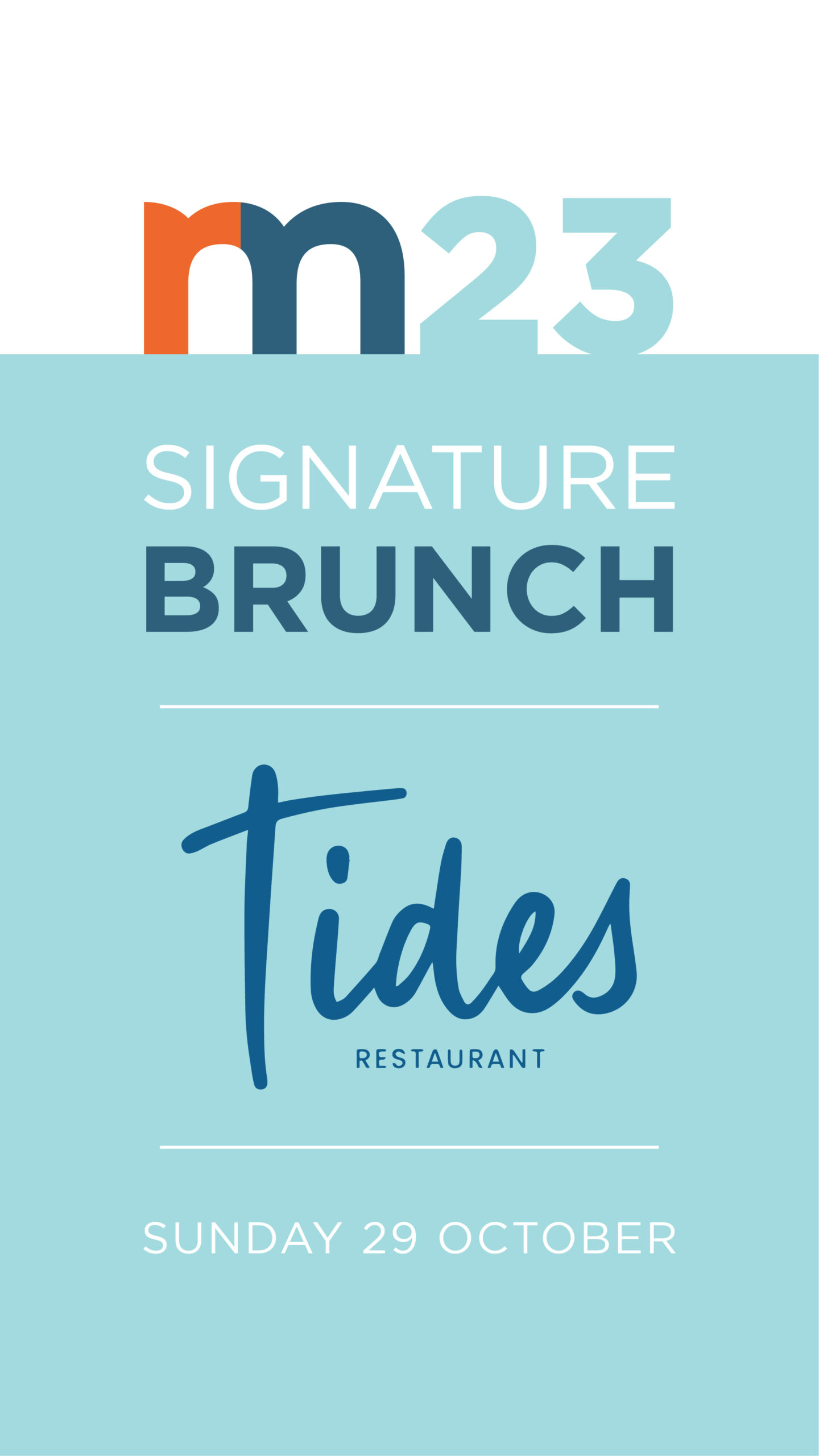 Cruise over to Tides Restaurant, at Wyndham Reef Resort, for the ultimate 2023 Restaurant Month Grand Finale Signature Brunch! Get ready to surf through a menu bursting with Caribbean flavours, sip on sun-kissed tropical delights, and let loose with laid-back, East End vibes. Join us in wrapping up Restaurant Month THIS Sunday, October 29, 2023, from 11:00 am to 3:00 pm at Tides in the Wyndham Reef Resort with these three easy steps.
Step 1: Mark your calendar – Sunday, October 29, 2023
Don't miss out as Tides invites you to the Grand Finale Signature Brunch.
Location: Wyndham Reef Resort, 2221 Queens Highway, East End, KY
Reserve your spot at this coastal resort celebration by calling Tides at 345-640-0100 or emailing fandb@wyndhamcayman.com.
Step 2: Ex
plore the d

rool-worthy menu

Get a taste of what awaits you by previewing the full menu.

For just $85 KYD, savor a symphony of flavours, blending local island delicacies with contemporary twists, all artfully curated by the Tides culinary team.

From seafood that'll make your taste buds do the happy dance to those specialty carving stations, Tides has an exciting selection waiting just for you and your brunch squad! Come on down and let your taste adventure begin!

Here's a glimpse of the menu! 🤤🤤
Soup Station
Bread and Cold Cuts
Seafood Station
Salad Station
Live Omelet & Waffle Station
Carving Station
Hot Selection
Desserts
Unlimited Bubbles 😉
Step 3: Good friends, great brunch – a perfect combo!
Plan your brunch date and celebrate Restaurant Month with your favourite people.
Don't forget to reserve your spot today by calling (345) 640-0100 for an unforgettable experience.