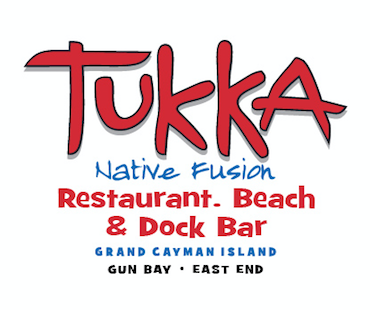 Lunch
STARTER
Tukka Salad
Mixed Greens & Cabbage with Diced Tomato, Dried Cranberries, Crispy Tortilla Strips,
Grated Cheese and Citrus Dressing
OR
Bean Soup
A lightly spiced soup, made with red beans, garlic onion celery carrot and pepper, topped with lime sour cream and Roasted Corn Salsa
MAIN COURSE
Steak & Mushroom Pie
Slow cooked Certified Angus Beef ® brand Rib Eye. With sautéed mushrooms and onion. Baked golden
brown in a piecrust shell, and served with whipped garlic Potato or Fries, homemade ketchup
OR
Jerk Chicken Brochette
Served with Creamy Garlic Mashed Potato, Daily veggies, Mango chutney.
OR
Vegetable Curry
Vegetable simmered in onion, tomato and coconut gravy, South Indian style and served with coconut Basmati Rice, yogurt Raita, Mango Chutney and Crispy Poppadum's
DESSERT or DRINK
Chocolate Brownie
The one & only! With chocolate sauce, sprinkles and vanilla ice cream
OR
Glass of White, Rose or Red Wine
Dinner
STARTER
Gourmet Arugula Shrimp Salad
Pan Seared Prawns, Arugula & Diced Tomato, Grated Parmesan Cheese and Citrus Dressing
OR
Bean Soup
A lightly spiced soup, made with red beans, onion and garlic, celery, carrot, pepper, topped with lime sour cream and Roasted Corn Salsa
MAIN COURSE
Pan Fried Red Snapper
Pan fried red snapper and served atop lobster and callaloo risotto, aged balsamic drizzle with burnt lemon
OR
Frenched New Zealand Lamb Chops
Marinated in Dijon mustard & parsley gremolata grilled & served with green beans & twin potatoes basil cake & Penfold port Jus.
OR
Mushroom Ravioli
Sautéed mushrooms pocketed in pasta envelopes with a basil pesto & reggiano Parmesan cream sauce
DESSERT or DRINK
Date & Walnut Pudding
Served warm with butterscotch sauce & vanilla ice-cream
OR
Glass of White, Rose or Red Wine